furniture restoration and conservation ...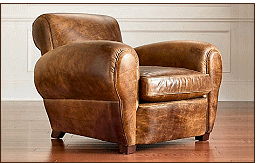 Antique furniture restoration requires many specialist skills and our approach is aimed at sympathetically returning damaged items to their full potential without interfering with the patination and depth of finish which have developed over the years.

For antique furniture with real provenance generally, in terms of restoration, less is more. Unnecessary work will often de-value a piece, and therefore the original patina should be retained and revived wherever possible.

However, often more is required due to shrinkage of timber, old glues drying out, sun or water damage and general wear and tear. Wood can be matched and replaced, blistered veneers re-laid and missing veneers matched and replaced using traditional methods and glues. Modern furniture can be restored to showroom condition.

From small repair jobs to complete restoration projects we can offer the perfect solution.


Cabinet Making

We offer a full range of cabinet making skills including structural repairing. We use only traditional techniques with a selection of quality period timbers and veneers
Carving and Wood Turning

We are able to copy and repair original carvings and turnings to replace missing parts. Any style of turning can be reproduced, from small finials and knobs to large structural turnings such as table legs
Veneering

Traditional hand skills are employed to cut and re-lay veneers, using hide glue and traditional veneer hammers, cauls and hot sandbags. We can match and repair veneers
Marquetry and Inlay Work

Restoring marquetry and inlay demands that each piece is painstakingly cut by hand. Colouring individual pieces to blend with the original and the use of ivory and bone inlays can be undertaken if necessary



Traditional Hand Finishing

This includes French and wax polishing and lacquer work using traditional methods and recipes for shellacs and waxes. Common repairs include wine and in stains, cigarette and candle burns, scratches and dents and water damage
Lock Repairs, Keys and Brassware

Antique locks can be fully serviced, new locks and keys can be hand made. We also match and replace any missing brassware using only authentic hand cast reproductions